Home » Product Range » Aluminium Circles Manufacturing Project
Shearing Machines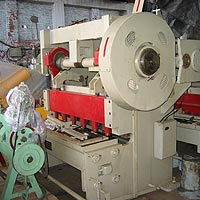 Ask for Price
We have a wide collection of Shearing Machines, which are formed of straight blades that are capable of cutting stock without making a formation of chips or making the use of melting or burning. These are generally used in producing metal sheets or plates and also rods. Our shearing machines performs blanking, roll slitting, piercing and trimming. We provide with safety plates for operator protection while shearing/ cutting bars. Moreover, special tool steel cutting blades provided that are carefully heat treated for a longer cutting/ shearing life.
Features
Comprises foot pedal control switch that helps in easing one man operation for shearing bars
Oil bathed gear offered
Robust built with longevity
Impeccable measurement line provided for accuracy while shearing operation.
Application
Scrap Baling Press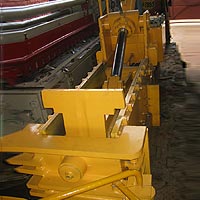 Ask for Price
Our company is offering Scrap Baling Press used for effectively baling various metals such as steel, copper, brass, etc, especially aluminum. Our scrap baling press is capable of compressing different metal structural, housing of scraps and metallic chips into bales. These metal balers produce high density bales with greater output. Moreover, to enhance the longevity, we induce genuine pressure gauge, electric motor, flexible pipe, directional value, return valve, etc.
Features
Capacity of taking weight up to 25kg to 600kg
Eight hours production up to 10 tons to 70 tons
Sturdy customized body and design
Delivers high on productivity
Low maintenance cost
Application
Rolling mills
Metal industry