Home » Product Range » Aluminium Circles Manufacturing Project
Melting Furnace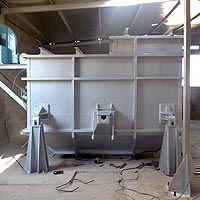 Ask for Price
Integrated with latest technology, our Melting Furnace is superiorly used for melting various metals, but majorly Aluminum. Our melting furnace is developed from the finest grade Fe, Al, Cr, which help in better heat distribution and ensure longer serving life. Built from superior technology, the furnace is available in various sizes and capacities. Our melting furnaces go through various rigorous international tests and are highly appreciated standardized product, with well insulated furnaces, uniformity in heating, with digital indicating controller.
Features
Easy to install and operate
Easy to maintain
Crucible can be replaced
Aluminum furnace comprises of swing top
Fine surface finish
Anti corrosive
Application
Book Moulds - Water cooled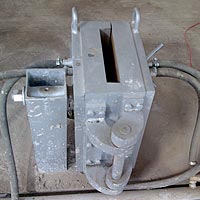 Ask for Price
We have a quality assortment of Book Moulds - Water cooled used in manufacturing of metals, especially aluminum where it gives accurate design and strength while molding. We employ water cooling method for book moulding, our aluminum water is mixed with anti corrosion chemicals, then being directed through passage provided in the mould. In this process, all the injection moulding machines have valves for water and these are commenced to the inlet and outlet of the mould by means of flexible pipe the valve being adjusted to control the flow of water to maintain optimum mould temperature.
Features
Immaculate design
Highly productive
Advanced molding technology
Corrosion resistant
Application
Rolling mills
Metal industry