Home » Product Range » Cold Rolling Mills for Sheet, Strip & Coils
Cold Rolling Mills for Sheet, Strip & Coils
The Cold Rolling Mills are used for reducing the thickness of sheet/ strip/ coils of various metals to the desired thickness and to improve various properties like surface finish, strength, thickness tolerances and achieving required hardness like full hard, half hard, quarter hard etc. Normally, these mills are made in 4Hi, 2Hi and 6Hi configurations.

The machines are designed in compliance with advanced technological standards in order to achieve better formability, finish, precise dimensions and strength of the material. Various parts of the mill like the Rolls, Housings, Gear Box, Screw Down and drive system are matched properly to give optimum performance with minimal down time in maintenance and repairs.

We make the complete range of custom designed Cold Rolling Miolls from simple basic sheet rolling mills to technologically advanced coil rolling mills with AGC. We have manufactured mills for variety of Ferrous and Non-Ferrous metals like Aluminium, Copper, Brass, Cupro-Nickel, Stainless Steel (202 to 304 Grade); Mild Steel, Boron Steel, Carbon Steels, Lead etc.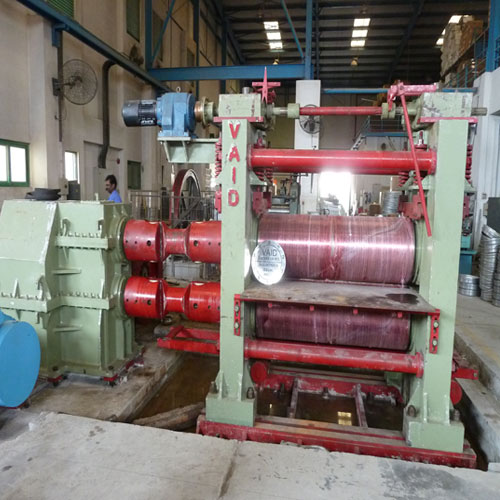 The 2Hi Cold Rolling Mill are used for rolling of sheets, plates and coils of softer metals like Aluminum, Copper, Brass, Lead etc. to higher thickness (normally above 1 mm). We have manufactured more than 200 such rolling mills ranging from 50 mm width to 2000 mm width running successfully all over India and abroad.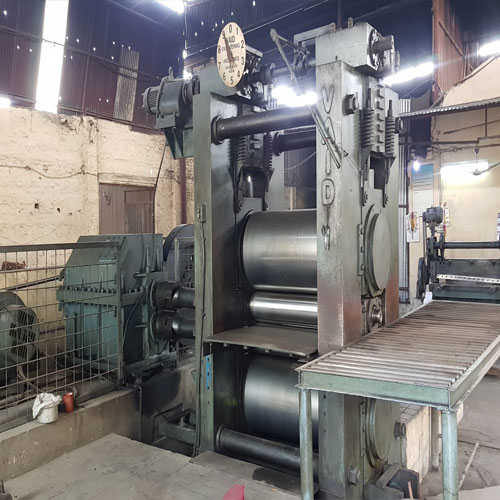 The 4Hi Cold Rolling Mills are used for rolling of coils, sheets and plates of all types of metals and alloys like Stainless Steel, Mild Steel, Brass, Copper, Cupro-Nickel, Aluminum etc. We have manufactured more than 400 such rolling mills running successfully all over India and abroad in countries like Brazil, Turkey, Malaysia, Nigeria, Kenya, Zambia, Tanzania etc.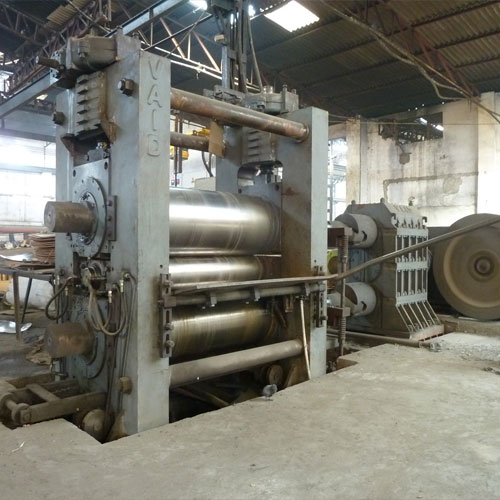 The 3Hi Cold Rolling Mill is used mainly for breakdown rolling of thick sheets/ plates of metals like Copper, Brass and Aluminum where the weight of sheet is on the higher side. It is difficult to return such heavy sheets back to the operator after the pass so the 3Hi Mill is advantageous in such scenario because it provides for reversible operation.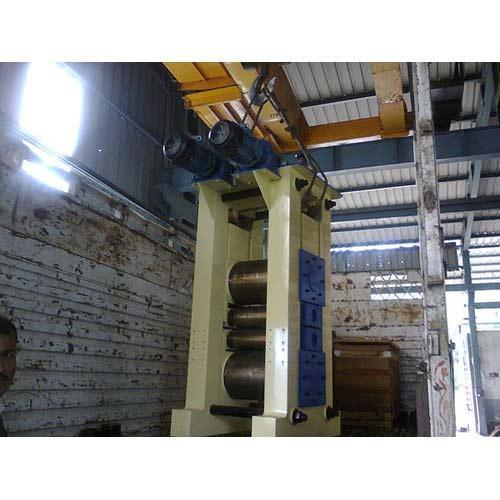 We produce the premium nature of Stainless Steel Cold Rolling Mills which gives great power and resilience to stainless steel products. This machine helps in improving the surface finish and tensile strength of the stainless steel coils, sheet and strips.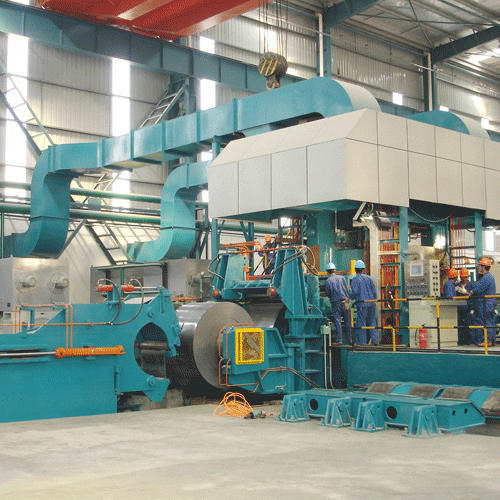 We provide Mild Steel Cold Rolling Mills that is used specially for manufacturing soft steel widely used in cars, domestic goods, constructional steel, tin cans, wire, plate etc. Mild steel strips and coils produced by the hot rolling mill are covered in black scale, in the cold rolling plant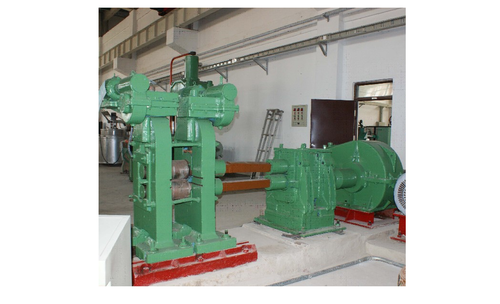 Our company offers supreme range of Metals & Alloys Cold Rolling Mills used in manufacturing various forms of metal such as steel, aluminum, copper, brass strip etc. This machine assists us in producing superlative range of industrial brass and copper products.