Home » Product Range » Cold Rolling Mills for Sheet, Strip & Coils
3 Hi Cold Rolling Mills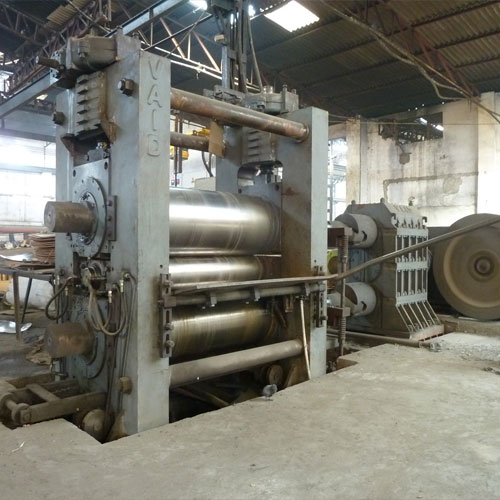 Ask for Price
The 3Hi Cold Rolling Mill is used mainly for breakdown rolling of thick sheets/ plates of metals like Copper, Brass and Aluminum where the weight of sheet is on the higher side. It is difficult to return such heavy sheets back to the operator after the pass so the 3Hi Mill is advantageous in such scenario because it provides for reversible operation. The sheet can be fed in the mill from both sides thus reducing the handling time and effort. These mills consist of Top & Bottom Rolls of same diameter and one middle Roll of smaller diameter. The drive is give to both Top & Bottom Rolls through a combination of Gear Box – Pinion Stand – Coupling Spindles. Since the diameter of Work Roll is larger in this case, this mill is more suitable for rolling in thicker sheets.
Features
Heavily reinforced Stand Housings machined to closest tolerances (Window Size within 0.04 mm)
All Rolls are made of forged alloy steel having high hardness in range of 62+ HRC
All Rolls running on Spherical Roller Bearings fitted in C-45 grade steel cast housings
Motorised worm geared Screw Down with Bronze Nut & Buttress threaded Alloy Steel Screw.
Extra heavy duty Gear Box & Pinion Stand with hardened output shafts
Roll removal trolley system for easy replacement of Rolls
Application
Stainless Steel Cold Rolling Mills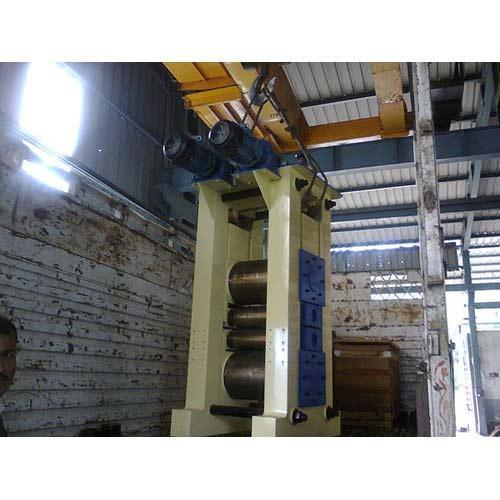 Ask for Price
We produce the premium nature of Cold Rolling Mills for Stainless Steel which gives great power and resilience to stainless steel products. This machine helps in improving the surface finish and tensile strength of the stainless steel coils, sheet and strips. Stainless steel formed in cold rolling mills are annealed and pickled before it is processes through skinpass mill, to ensure a smoother surface. Further, we give a uniform scratch finish by polishing with abrasive belts. We offer profiles that offers the most precise and reasonable solution for our clients desired components.
Features
Quality approved stainless steel
Scratch resistant
High productivity and output
Firm built
Minimal operating cost
Accurate performance
Nominal operating cost
Application
Rolling mills
Metal industry
Steel industry
Pipes and tubes industry