Home » Product Range » Slitting Line for Electrical Steel
Slitting Line for Electrical Steel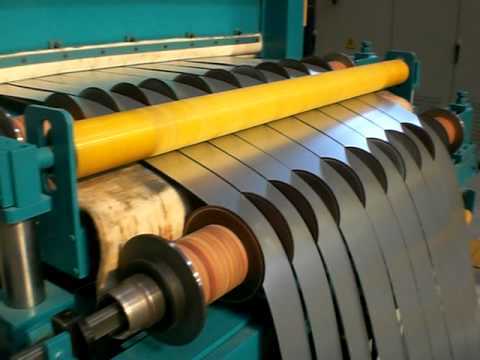 Ask for Price
The electrical steel is the special steel with magnetic properties. This steel is mainly used while generation, transmission, distribution and use of electrical power. The slitting line for this type of steel is specially designed to accurately cut steel into coil by tearing this metal.

The slitting lines functions with the support of their components such as snubber roll assembly, de-coiler, strip leveler, slitting stand, recoiler unit, coil lifter and pinch roll. Our slitting lines are extensively renowned for their exceptional features such as superior product surface finish, rigid structure, durable life, adjustable speed, precise cutting and equipped with PLC control unit.

The machine is ideally used in automotive, metal processing unit, wire manufacturing industries and various other industries for uncoiling, slitting and recoiling applications.
Features
Safe and ergonomic operation for the thickest and hardest strips
Tooling bars that are side shifted and self nested
High quality slitting edges with powerful slitter heads and tooling locking systems
High on productivity with minimized downtime using tools changes and strapping off-line
Available types of slitting heads
Traditional type Packed Arbor
CNC type semi-automatic
Available Capacities :
Up to .500" (13 mm) x 96" (2438 mm)