Home » Product Range » Hot Rolling Mills for Plates, Slabs & Strip
2 Hi Hot Rolling Mills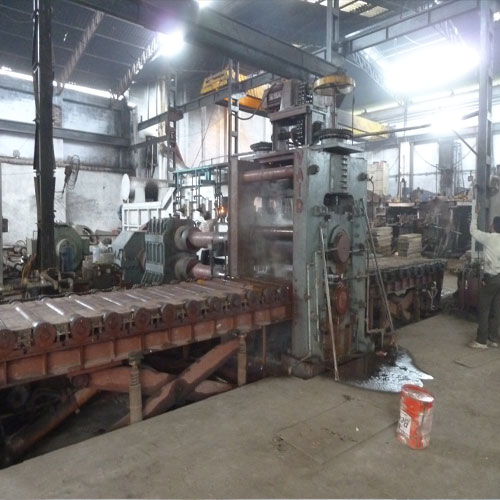 Ask for Price
The 2Hi Hot Rolling Mills is used for rolling of thick slabs of softer metals like Aluminum, Copper, Brass and mild steel also. We have supplied these Hot Rolling Mills to many renowned industries in India which have been running successfully since many years. We have designed and manufactured mills to take up slab thickness of upto 150 mm and width upto 1270 mm. The normal output thickness of these mail vary from 6 mm to 14 mm after which the material is fed in the Cold rolling Mills for further processing. These mills are normally driven by combination of Gear Box and Coupling Spindle drive but in some cases, the drive can be through open gear and joda gear system to economise the cost.
Features
Extra heavy duty Gear Box and drive system
Mechanical system for protection from overload/ human error
Alloy Steel hardened Rolls with long life
Rolls running on Fibre Bush/ Bearings
Motorised Screw Down system with Bronze Nut
Precisely balance flywheel mounted on separate shaft
Energy efficient with Slipring Motor
Application
Aluminum Slabs
Copper/ Brass slabs
Mild Steel Plates
5 Hi Hot Rolling Millls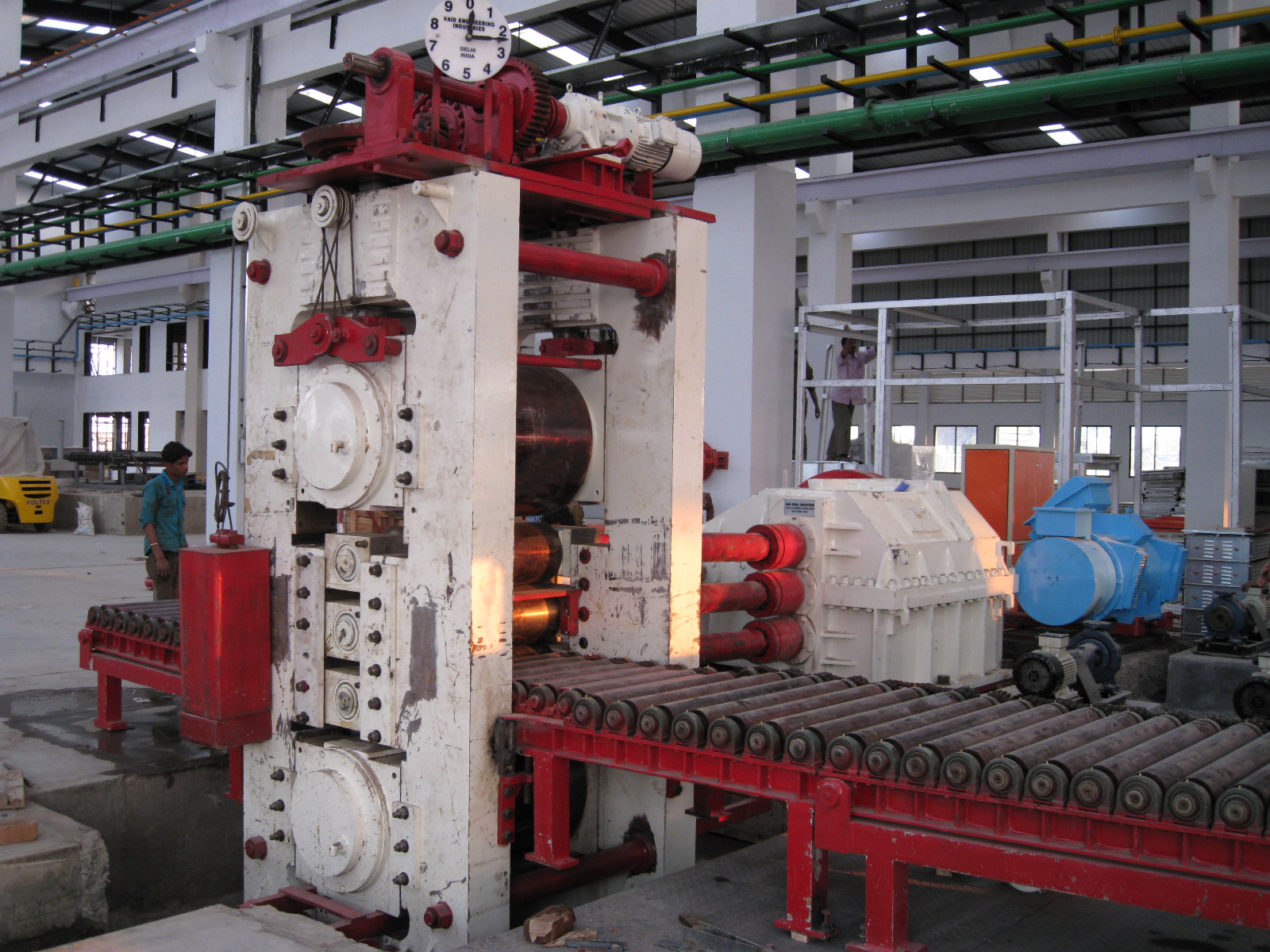 Ask for Price
The 5 Hi Hot Rolling Mills are used to roll down sheets and plates of hard metals and alloys especially of Stainless Steel. We have also succesfully supplied these mills for the manufacture of agricultural disk harrow blades.

Normally, this mill is used to reduce the thickness of sheets/ plates from a thickness range of about 6-30mm to 1.4mm or above. The time taken to roll down one piece is much less compared to conventional 2Hi mills and this machine is capable of rolling down material to much lower thicknesses.
Features
Sturdy Mill housings with Liner Plates
Alloy Steel hardened Back Up Rolls running on Spherical Roller Bearings
Work Rolls made of Alloy Steel/ Hot Die Steel
Triple sealing arrangement for Bearings for longer life
Motorised Screw Down System with Bronze Nut
Roll Removal Trolley system for easy changing of rolls
Couplings made of hardened alloy steel
Hydraulic Roll Lifting (optional)
Roller Table (optional)
Application
Stainless steel flats and plates
Plates for Agricultural disk harrow blades
Flats and plates of harder metals and alloys