Home » Product Range » Hot Rolling Mills for Plates, Slabs & Strip
2 Hi Hot Rolling Mills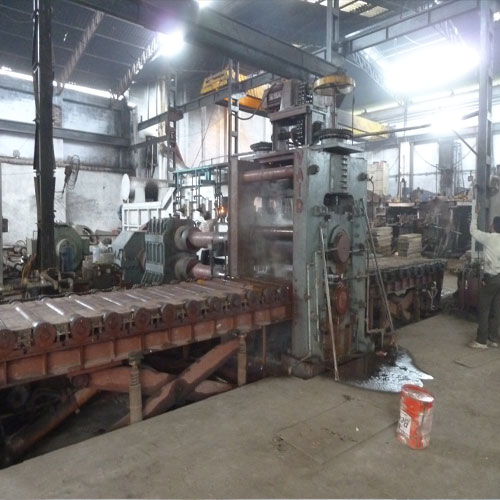 Ask for Price
Incorporated with most advanced techniques, our 2 Hi Hot Rolling Mills are superlative utilized for rolling thick slabs, sheets or plates made up of aluminum, copper, steel and brass. The mills are technologically incorporated by making use of premium grade stainless steel, mild steel, aluminum and copper brass. Our rolling mills' range is provided with motor power varying between 75kw and 1000kw to ensure excellent weight enduring capacity ranging from 20kgs to 2000kgs.
Features
Precise metal thickness reduction
Accurate dimensional metal product forming
Energy efficient
Long working life
Trouble free functioning
Capable of sustaining elevated load
Sturdy structure
Precisely aligned machine
Application
5 Hi Hot Rolling Millls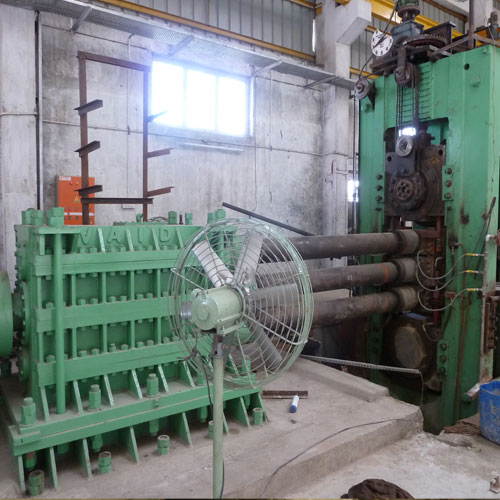 Ask for Price
The 5 Hi Hot Rolling Mills offered by us are idyllically used for reducing the thicknesses of metal pieces according to the requirement. These mills are designated by making use of premium grade raw materials to ensure their sturdiness and reliability in functioning. Our offered assortment of rolling mills is bidirectional in reducing the rolling time, in order that the material stays red hot by the end of the process to ensure improvising in the product quality.
Features
Well-aligned machinery
Able to sustain high load
Long service life
Robust structure
Low operational cost
Accurate reduction in metal thickness
Application
Metal industry
Engineering industry