Home » Product Range » Hot Rolling Mills
Stainless Steel 5 Hi Hot Rolling Mill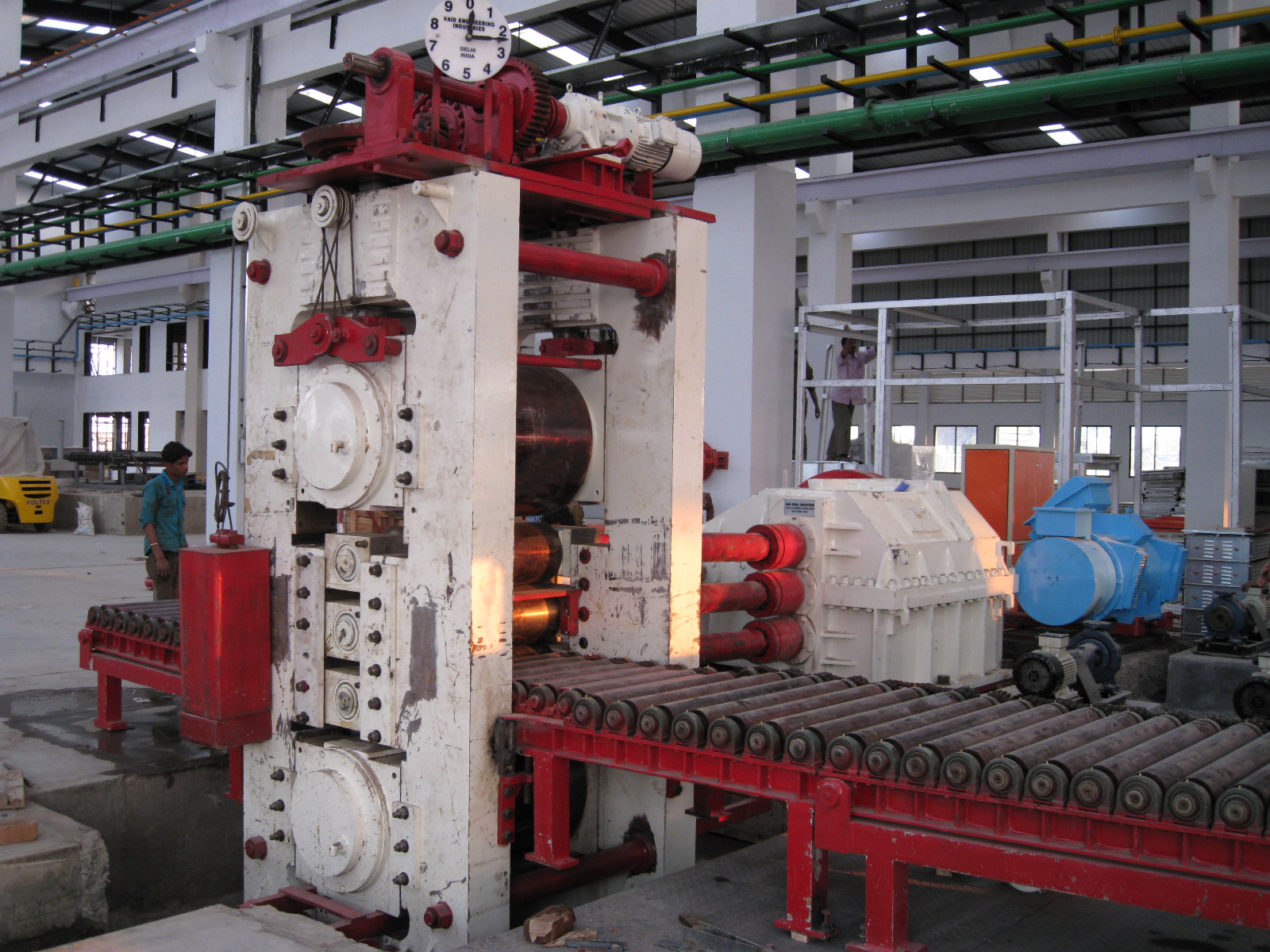 Ask for Price
The 5 Hi Hot Rolling Mills are used to roll down sheets and plates of hard metals and alloys especially of Stainless Steel. We have also succesfully supplied these mills for the manufacture of agricultural disk harrow blades.

Normally, this mill is used to reduce the thickness of sheets/ plates from a thickness range of about 6-30mm to 1.4mm or above. The time taken to roll down one piece is much less compared to conventional 2Hi mills and this machine is capable of rolling down material to much lower thicknesses.
Features
Sturdy Mill housings with Liner Plates
Alloy Steel hardened Back Up Rolls running on Spherical Roller Bearings
Work Rolls made of Alloy Steel/ Hot Die Steel
Triple sealing arrangement for Bearings for longer life
Motorised Screw Down System with Bronze Nut
Roll Removal Trolley system for easy changing of rolls
Couplings made of hardened alloy steel
Hydraulic Roll Lifting (optional)
Roller Table (optional)
Application
Stainless steel flats and plates
Plates for Agricultural disk harrow blades
Flats and plates of harder metals and alloys
Hot Rolling Mill for Mild Steel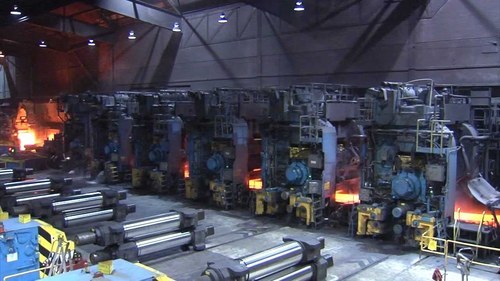 Ask for Price
Our prudently and sturdily designated range of Hot Rolling Mills for Mild Steel is superlatively used for rolling and thinning the pieces of mild steel. These mills press the metal pieces and shape them into coil, flat, slab and sheet forms for various industrial processes. Our rolling mills are developed by making use of premium grade raw materials to make it suitable for shock loading situations and overloading. This mill range is suitably used for annealing, rolling and straightening applications.
Features
Precise functioning
Dimensionally correct rolling
Low operational cost
Sturdy structure
Long lifespan
Reduction in coil damage
Saves time
Improvised productivity
Application
Steel industry
Metal industry